2 tags
7 tags
"Victims.. deserve leaders who have the courage to...
"…This time our response must consist of more than regret, sorrow, and condolence. The children of Sandy Hook Elementary School and all victims of gun violence deserve leaders who have the courage to participate in a meaningful discussion about our gun laws - and how they can be reformed and better enforced to prevent gun violence and death in America. This can no longer...
Uninvited by Alanis @Morissette at the Sound...
Oct 18, 2012 | Uninvited by Alanis @Morissette at the Sound Academy in Toronto by on Keek.com
1 tag
4 tags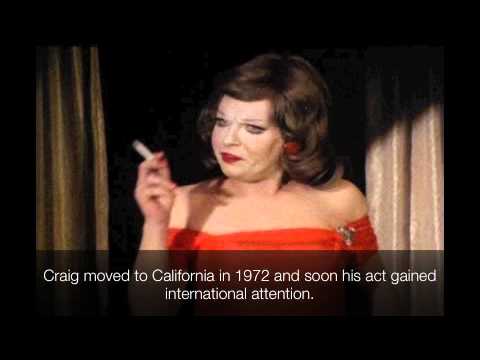 9 tags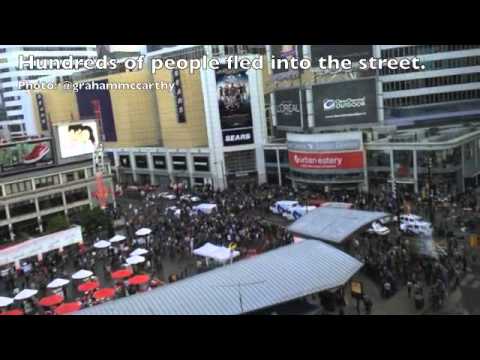 4 tags
Pride now, Ford later
The Toronto gay community is up in arms over Rob Ford's decline of their invitation to attend the July 1 Pride parade. My Twitter feed is alight with comments and the words "Rob Ford" and "Pride" have been trending for the past two days. I can't help but scratch my head at this.  Lack of Ford's presence at this years festivities (for the second year...
Watch
Adele in #Toronto at Zelda's on Yonge…. Sorta.
Watch
Bear and Moose?? Mexico this is not!
4 tags
Complacency brought down shuttles
It looked like a falling star, but in fact, there were seven. When Columbia came apart and seven astronauts were killed eight years ago today, it was the result of the same cause that brought down its sister ship Challenger 17 years before. Yes, the technical causes were different. It wasn't the solid rocket booster. It was a piece of foam that had fallen away from the massive external tank...
3 tags
TTC Rockets justify hike fares
The cost of my monthly Metropass went up another $6 this month.  While my wallet may be hurting a little, my ears certainly are relaxing in relief. Enough money in the TTC bank account means the TTC will stay on track with it's promise to deliver the new Toronto Rockets – 70 accessible train sets (420 cars) in the next three years. And full execution of these plans just may save my hearing....
2 tags
Hope for arts, library after executive meeting
There may be some hope for city several social and arts programs living under the shadow of Mayor Rob Ford's controversial budget cuts after an executive committee meeting Thursday. Councillors on the executive voted to eliminate cuts to arts grants ($1.9 million), the library system ($3.1 million), snow removal ($928,000) and the city Hardship Fund. In total, over $6 million in cuts was saved...
2 tags
Bookmobile may be on the chopping block
When I was just a young lad, I looked forward to meeting my Mom on Thursdays after school. We didn't have a play date. We weren't going out for dinner or going to Grandma's. Thursday's were Bookmobile days when the local library rolled a Ford E450-sized RV to a stop in front of our school and us kids could parade through, from the back door through the front, nab the best titles we could off the...
5 tags
Watch
I spent today in Port Perry, Ontario continue my research on Craig Russell Eadie. I'll start pitching my feature before year's end.
2 tags
Watch
Found out today about the sensation that is GIANTmicrobes. Too much fun. Great toy whenever you want to snuggle with polio or the flu.
5 tags
Christie Blatchford: Warrior of the "rigid...
With all the publicity surrounding the death of Jack Layton, someone was bound to ruffle feathers. And just as the news hit the far reaches of our land, there it was – a column that would later be described as terse, cold, insensitive and tasteless. The writer would be called a troll (among other things) and her life would be threatened. She was even compared to Darth Vader. Numerous web sites...
4 tags
Layton kept future for Toronto on national agenda
The Canadian Press got it right when they said the death of Jack Layton leaves a gaping hole in the Canadian political landscape. Layton's leadership brought the New Democrat Party to incredible heights. They rallied never before seen support in Quebec. They regained trust in Ontario after unsettling provincial leadership in the early-90s. Years of Layton's leadership would culminate with forming...
Small story, big questions: What is Animal...
A headline about the fate of a misled deer struck by a car may seem like a low priority story for a major daily newspaper. After all, the incident was short and simple. A small deer was hit by car on Coe Hill Drive in Toronto, near High Park, around early Sunday morning. Police, emergency medical services and animal services staff responded to the scene and the deer was eventually shot and killed...
The elusive life of Huguette Clark
Huguette Clark was buried as privately as she lived.  When the heiress to the $500 million Clark copper mining fortune was interred at a family mausoleum after her May 2011 death, there was no funeral or mass.There was no eulogy or religious ceremony. No family members were present. Her casket was placed in a family tomb next to her sister and parents. A simple bouquet of daisies stood by the...
4 tags
Barney's version brilliant, hilarious portrait of...
Mordecai Richler was once considered one of the greatest shining stars of his literary generation.  The author, essayist, journalist and screenwriter was known for his controversial opinions on contemporary Canadian politics and culture. He often wrote with biting wit and sharp satire. With the release of his book, "Barney's Version," Richler was called "a novelist at the...
2 tags
Tales of a barista
When I get my morning coffee every morning, I get the biggest smile on my face. It's not just its rich aroma and the sweet, creamy taste. It's because I know exactly what's gone into it. Besides the pumps of syrup, steamed non-fat milk and a dollop of foam, there is the blood, sweat and tears of the barista who made it. I say this from experience. I spent four years as a barista for a...
3 tags
Gibson fiction work fueled by own madness "like an...
Margaret Gibson was so obsessed with words she would write until her fingers bled.  Literally and figuratively, her blood, sweat and tears went into her work. Diagnosed a paranoid schizophrenic as a teenager, it was her therapist who encouraged her to write. And she did. Obsessively. She would go on to pen books of poems, short stories and the screenplay for the cult film...
1 tag
Don't know what you got 'til it's gone
A new business is going in to the old Dollar & Bargain store location in Bloor West Village this week.  I am not sure what it is yet, but the sight of the drywall, plaster, ladders, sounds of tools and a Coming Soon sign brought back memories of the small shop's former tenant. The Dollar & Bargain saw me through the start of my life in Toronto when I had a budget of peanuts to...
2 tags
A little levity
In times of stress or tension, I have come to rely on this web site - Judgmental Bookseller Ostrich. Yes, you read that right. Judgmental Bookseller Ostrich. No idea who has made it or where it came from, but it brings a smile to my face every time I need one. Enjoy!
Living on the edge: CN Tower EdgeWalk opens -... →
Non merci.
2 tags
1 tag
OH: "I aim to deliver copy the way a good laundry delivers your shirts: fast, clean, reliable and everything buttoned down" 
2 tags